This free seminar is for Chinese visa holders who are working and/or studying in New Zealand.
Do you who want to learn more about your visa options and pathway to residence?
Immigration New Zealand recently announced its proposed changes to post-study work visa policies. The proposed changes will have a huge impact on study, career options, length of visas and pathways to residence for a number of Chinese nationals working and studying in New Zealand.
This seminar is tailored for the Chinese community and be delivered by our Chinese speaking immigration specialists:
Topics include:
The proposed changes and their impact
Visa categories and options
Planning a pathway to residence
Study and career planning in New Zealand
Preparation of applications
Review of applications which have been refused or cancelled
If you are a Chinese international student, new graduate, new to the workforce or a small business owner you will benefit from attending this seminar.
It is free to attend and you will have the opportunity to get expert assistance, support and a free visa assessment directly from one of Lane Neave's immigration specialists.
Places are limited so you will need to register early to avoid disappointment.
Christchurch
Date: Thursday 16 August 2018
Time: 4.30pm-6.30pm
Location: Lane Neave, Level 5, 141 Cambridge Terrace, Christchurch
Book your place now
There is no cost to attend the seminars however places are limited so you will need to register early to avoid disappointment.
Email Lingbo Yu to register – lingbo.yu@laneneave.co.nz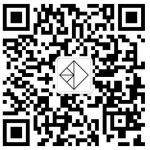 News and events
Visit our news and events section for more Workplace Law articles.