On 17 April 2020, Immigration New Zealand (INZ) announced that, as of 16 April 2020, they will be prioritising visa applications in a certain order.
Our team of immigration experts have summarised the priorities below and also available in a downloadable reference sheet:
Download priority reference sheet pdf (35kb)
If you have any questions or concerns, please get in touch with us.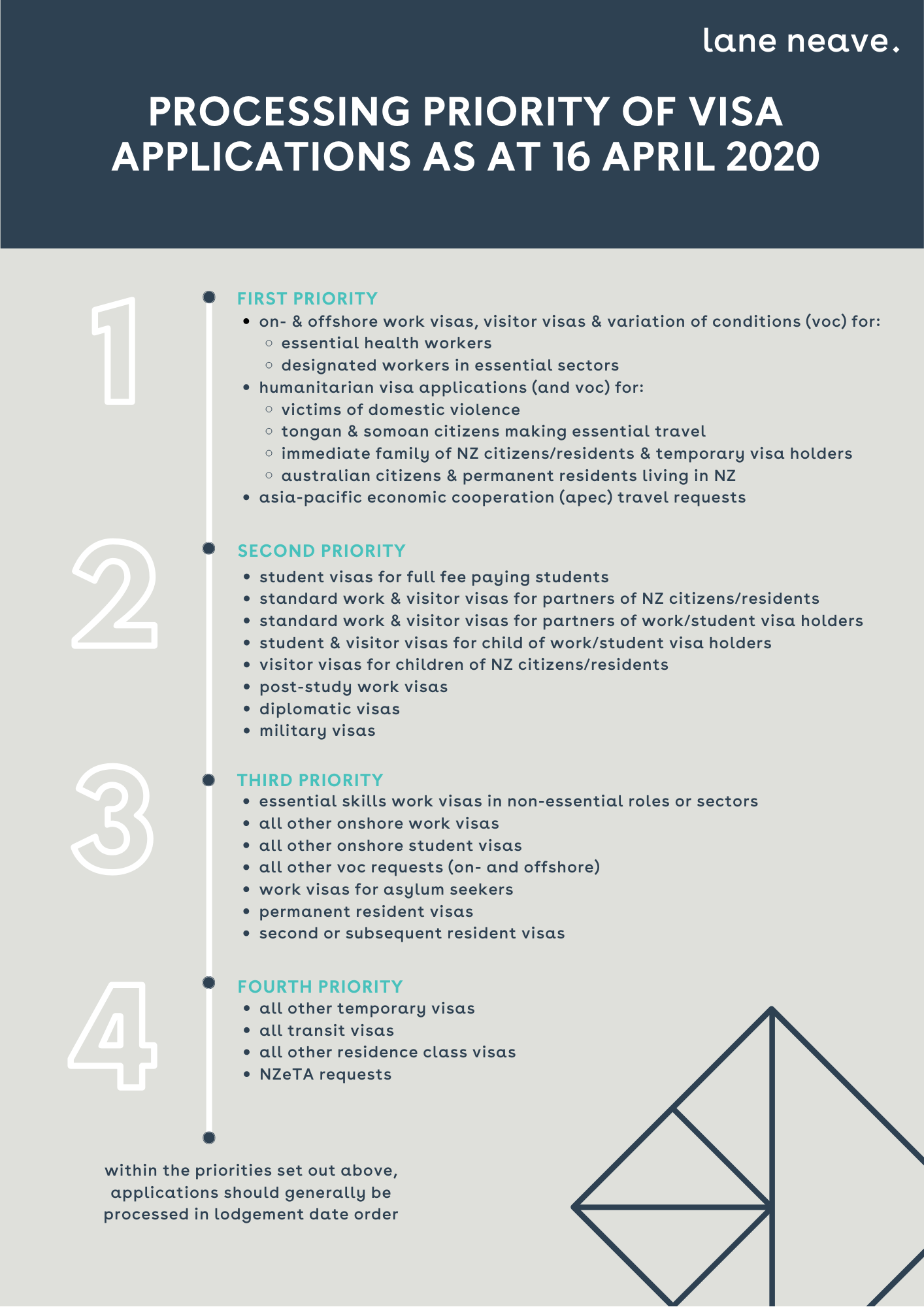 Sign up for news
Our team issue regular newsletters on immigration-related topics as well as up-to-the-minute alerts when immigration policy changes are announced.