In our most recent article we predicted that Immigration New Zealand (INZ) would make some announcements on limited softening of the border entry criteria last week and that has indeed happened with the announcements made on Friday afternoon.
However, the entry settings have not been substantially changed which will be bad news for a number of New Zealand employers and their workers trapped offshore, but enough for some to now make a request for an exception to enter.
There have been a few tweaks made, although there are only two that would be of interest to the majority of the readers of this article, being changes to the family and 'essential worker' settings.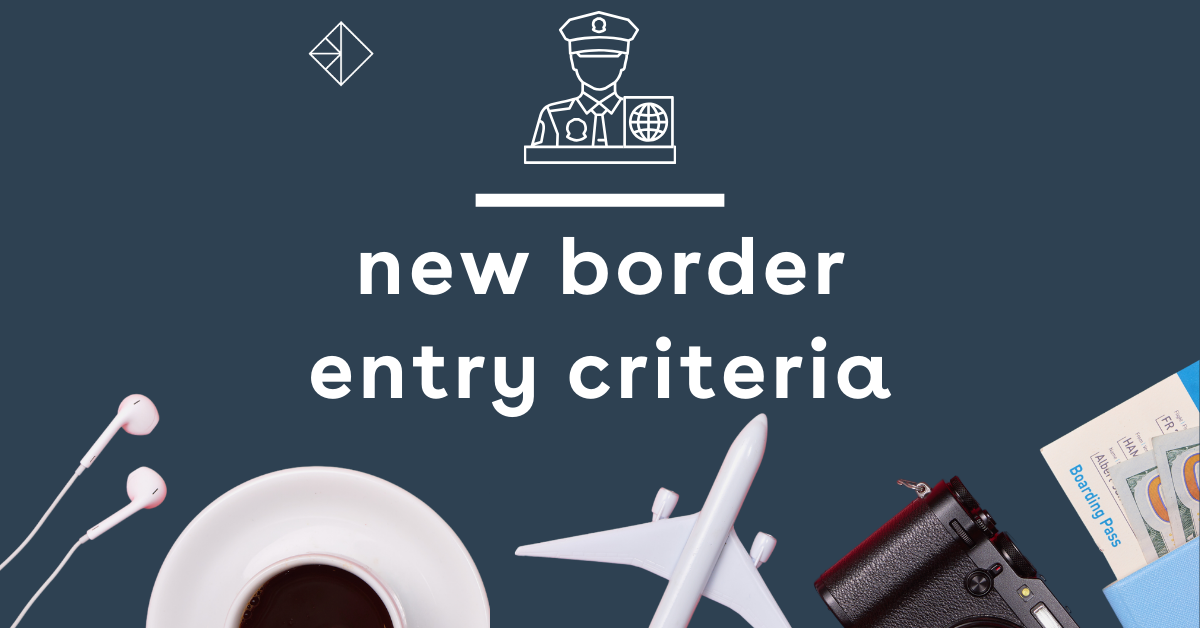 Family of citizens/residents
From Thursday, 18 June, partners and dependents of New Zealand citizens and residents who are deemed ordinarily resident in New Zealand, or hold a visa on the basis of their relationship, will no longer need to travel with their New Zealand citizen or resident family member to New Zealand to be granted an entry exception.
This is a sensible change because for a while now we have been able to secure exceptions for partners and dependent children to travel to New Zealand without being accompanied by their New Zealand citizen or resident partner who is currently in New Zealand, as to do so would put the health of that New Zealand citizen/resident at risk if they are 'forced' to leave the country to simply collect their partner and bring them back with them.
While we have had success with some of those applications there have been notable declines in the media so it looks like the government has now moved to establish policy to soften this exception to reflect what they have been (generally) allowing on a case by case basis.
It should be noted however that for those New Zealand citizens or residents who are onshore in New Zealand, whose partners or their dependents are offshore and are not ordinarily resident in New Zealand (or do not hold a visa on the basis of their relationship), this does not mean that those partners and dependent children may not necessarily be able to qualify for an exception. With a lowering bar this means that the use of discretion can be exercised to a greater number of people who may not necessarily meet the published standard but may justify an exception on the unique (humanitarian) circumstances of their particular case because they meet the greater objective of the exception.
New 'essential worker' exception: criteria and process
The policy release on Friday was as much about a necessary clean up of this process than it was to change the exception settings.
Before setting out the new process and criteria applying from Thursday, 18 June, it is important to note that the bar for entry remains very high and as stipulated by INZ, it is aimed at high value workers on projects of national or regional significance where there are no other options available to the business to resolve the particular issue.
The internal high-level decision-making process we understand has not changed materially (that was covered in our recent article here), although instead of employers approaching their sector Lead Agency for support in the first instance they are now directed to channel their request into INZ first (for an initial review). The assumption here is that if it survives a review by INZ, then it would be moved across to the relevant sector Lead Agency to then confirm support.
In addition, INZ have stipulated that there is a slightly different process for a short-term role (less than six months) and a longer-term role (more than six months) for these particular workers. Here are the main variables for determination:
Short-term role (less than 6 months)
The worker must have unique experience and technical or specialist skills that are not obtainable in New Zealand, or
The work must be significant in terms of a major infrastructure project, or event of national or regional importance, or government approved programme, or in support of a government-to-government agreement, or have significant benefit to the national or regional economy, AND
The role must be time critical (e.g. if the person does not come to New Zealand, the project, work or event will cease or be severely compromised, or significant costs will be incurred).
Long-term role (more than 6 months)
Meet one of the short-term criteria, AND
Earn twice the median salary (an indicator of being highly skilled) – median salary is $25.50 per hour, so minimum of $51.00 per hour (or salary equivalent of at least $106,080.00 per annum) required, or
Have a role that is essential for completion or continuation of science programmes under the government-funded or partially-government funded contract, including research and development exchanges and partnerships, or
Have a role that is essential for the delivery of or execution of a government approved event, or programme that is of major significance to New Zealand.
Although this is an easing of the exception criteria the criteria is set very high. But, we feel that a far larger number of applications will be made and exceptions granted to assist with entry for significant contributors, so, at least it's a step in the right direction.
In terms of the application process, from Thursday the application needs to be made to INZ via a generic INZ email address and must include a request letter that covers off the following (as a minimum):
The name of the business and a summary of the work it undertakes, including which industry/sector it is a part of;
A description of the role the worker would be undertaking;
An explanation of why the role is essential to the business;
Comment on why the work cannot be done by a worker already in New Zealand;
Comment on why the work is time-critical, e.g. there is insufficient time to train a New Zealander to do the work;
A description of why the work is of strategic economic importance to New Zealand;
Comment on how the business is currently managing without the worker and what will happen if the role is not filled, including discussing alternatives such as working remotely as an interim measure;
How long the worker is required to be in New Zealand and what plans are in place for the worker to leave New Zealand when the work is completed; and
Whether the partner or dependent children of the applicant wish to travel to New Zealand and if so why (partners and dependent children will be approved by Ministers on a case-by-case basis).
While this list provides a skeleton structure for such a request, in reality a very well documented submission is going to need to be made, so employers should not look at making an exception request with a letter simply covering the above alone. You will only get one shot so it needs to be thoroughly prepared before going into the 'Pool' for review with all the others.
In addition, all individuals coming to New Zealand will need to secure a place in managed isolation or quarantine for 14 days and costs of that managed isolation and quarantine are to met by the employer, the sponsoring agency or the individual. This means we anticipate costs of around NZD$10,000.00 per individual would need to be paid for the entry process based on our understanding of current government costs of quarantining for 14 days.
What that actually looks like in practice, is a little unknown (who determines if the employer or agency pays?) – although, there is a risk here too that, if an employer is effectively guaranteeing the cost of that isolation/quarantine process, then, if the individual in question does have COVID-19, this would raise a question in relation to greater costs (including hospital costs); and with that, who would be responsible for paying that? Potentially the employer would so for those looking to sponsor individuals through this process beware of the guarantees provided and the paperwork around the cost of isolation/quarantine.
Conclusion
While the announcement on Friday is a step in the right direction, the entry criteria is set very high and it is quite clear that the government seem to be some time away from being able to expand the isolation/quarantining facilities to any significant extent to let more people in.
While it is tempting to focus on INZ and their announcements in relation to their "control" of the border, INZ are only able to open up the thresholds to match the capacity of the quarantining facilities, so that is where the focus should now be placed. It is hoped that the government are investing significant resources into a public/private partnership sector approach with the hotel sector to be able to expand quarantining capability significantly to allow a greater number of individuals to travel to New Zealand who will also be able to add benefit to the New Zealand economy.
It is, however, becoming clear that it is going to take much longer than many anticipated for greater numbers of people to come in, including those who already have the legal right to enter with current visas. The ability and the speed of this government being able to expand quarantining infrastructure to allow more to enter to stimulate the local economy and create jobs will be what we think voters will be focusing on come election time, so no doubt a lot more to come in the lead up to the election in September.
Contact us
Get in touch today to speak to our expert team about whether your employees may be able to qualify for an exception. We are currently working on exception requests for entry post Thursday with the new criteria.
Sign up for news
Our team issue regular newsletters on immigration-related topics as well as up-to-the-minute alerts when immigration policy changes are announced.